What does a radiator actually do?
Your Toyota Land Cruiser radiator is just another piece of the puzzle that keeps your vehicle running smoothly. Basically, their purpose is to ensure that despite the hot engine and intense Australian weather, your car adequately disperses heat to avoid over-cooking. The process starts with a water pump which circulates coolant by sending it through thin flattened tubes that make up the core of the radiator. As it travels, it absorbs the heat emitted by the combustion chambers. By the time it makes its way through the radiator it's cool enough to take more heat from the engine. On top of purchasing your Toyota Land Cruiser Radiator from the Parts Man, we also offer Australian-made and biodegradable coolants. We have everything you need to have your whole cooling system back in action after a single shop! If you're looking for premium parts at an affordable price, stick with the distributors you can trust.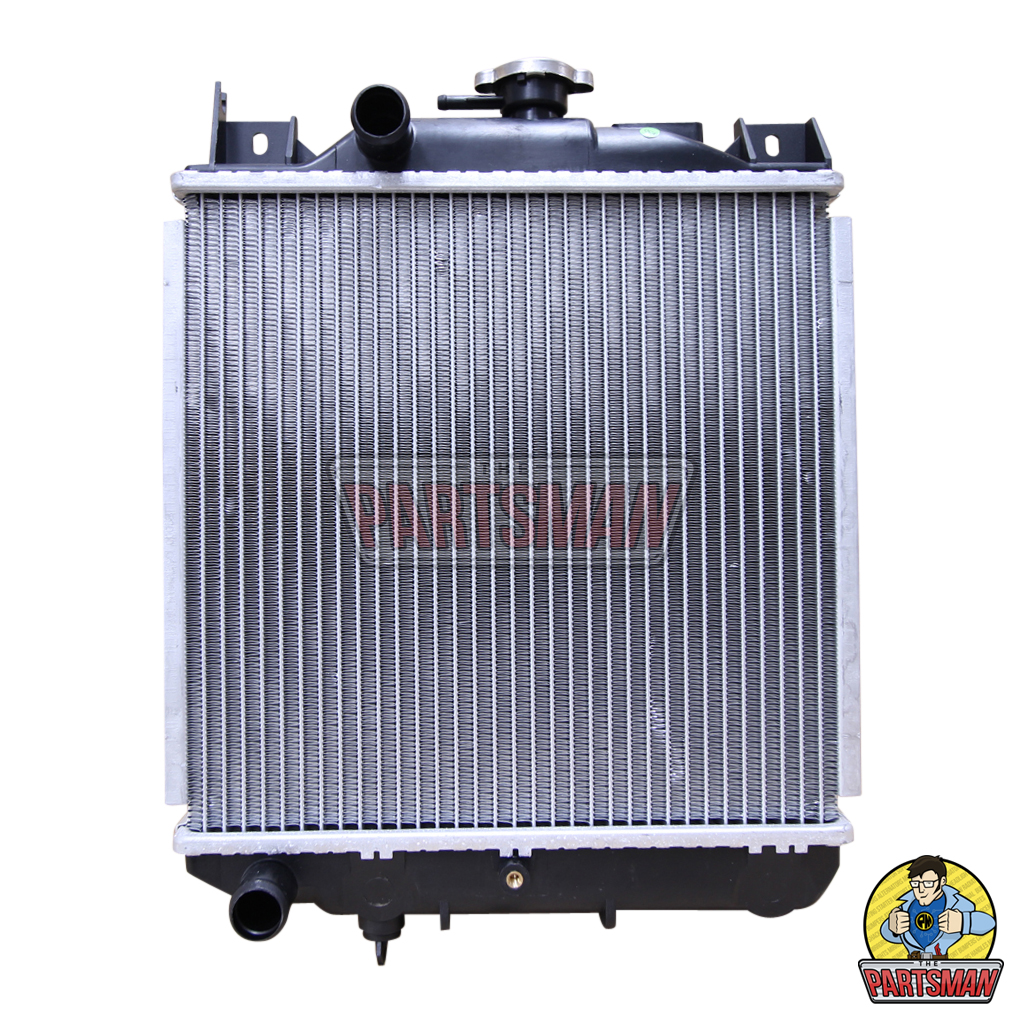 Why can you trust the Parts Man?
On top of your Toyota Land Cruiser radiator, the Parts Man have bits and pieces for all car or models. Our overarching goal is to make sure we have the premium part you need, at an affordable price. This starts with accessibility—so we have two easy to find warehouse locations for your convenience. To simplify the process even further, we've put an easy click and collect system. This means you can do all your shopping from the comfort of home. If you have any questions about products or pricing, our friendly customer service team will guide you through. Better yet, we don't sell what we don't have in stock, so you're never waiting around for the shipping of your Toyota Land Cruiser radiator. However, if we don't happen to have the part you need than we're more than happy to order it in.
If a professional has advised that your radiator is due for an upgrade, seek help from the Parts Man team! We'll make sure you a receive a quality part for an affordable price, and it'll be ready to pick up as soon as you order it. Call us today or browse online for your Toyota Land Cruiser Radiator!
Signs that it might be time to upgrade your Toyota Land Cruiser radiator
Does your Toyota Land Cruiser Radiator needs replacing? Here are a few of the signs you should be weary of.
Consistent over heating: If you find that your temperature gauge is regularly shooting up, it'll be worth your while seeking professional advice.
Smoke: this is generally linked to an over-heating radiator, so be conscious of plumes of steam or smoke.
Discolouration or rust: Coolant should always be green in colour, so if you're noticing a sludge-like consistency or any dark discolouration than this might be a sign of rust mixed through the solution.
Leakage: If you're noticing that your coolant needs constant refilling, it's likely that you have a hole or crack that's losing you liquid.
Radiators are imperative to the healthy functioning of your vehicle. Make sure you stay on top of major problems by sourcing your radiator from the Parts Man!