Why Check Your Tail Lights?
Getting replacement car tail lights is extremely important to ensure the safety of both yourself and those around you. So, what are tail lights and why do you need them? Tail lights are the lights on the back of your vehicle. They turn on whenever your headlights are on. When you press the breaks, the bright red light is activated indicating to others that your breaks are in use. If you notice that your tail lights aren't working, it is crucial to get replacement car tail lights as soon as you notice the problem. Most importantly, they help warn other drivers that you are slowing down. If your break lights aren't working drivers may be unaware that you are using your breaks and could result in an accident. Additionally, driving without functioning tail lights could also lead to a fine from police.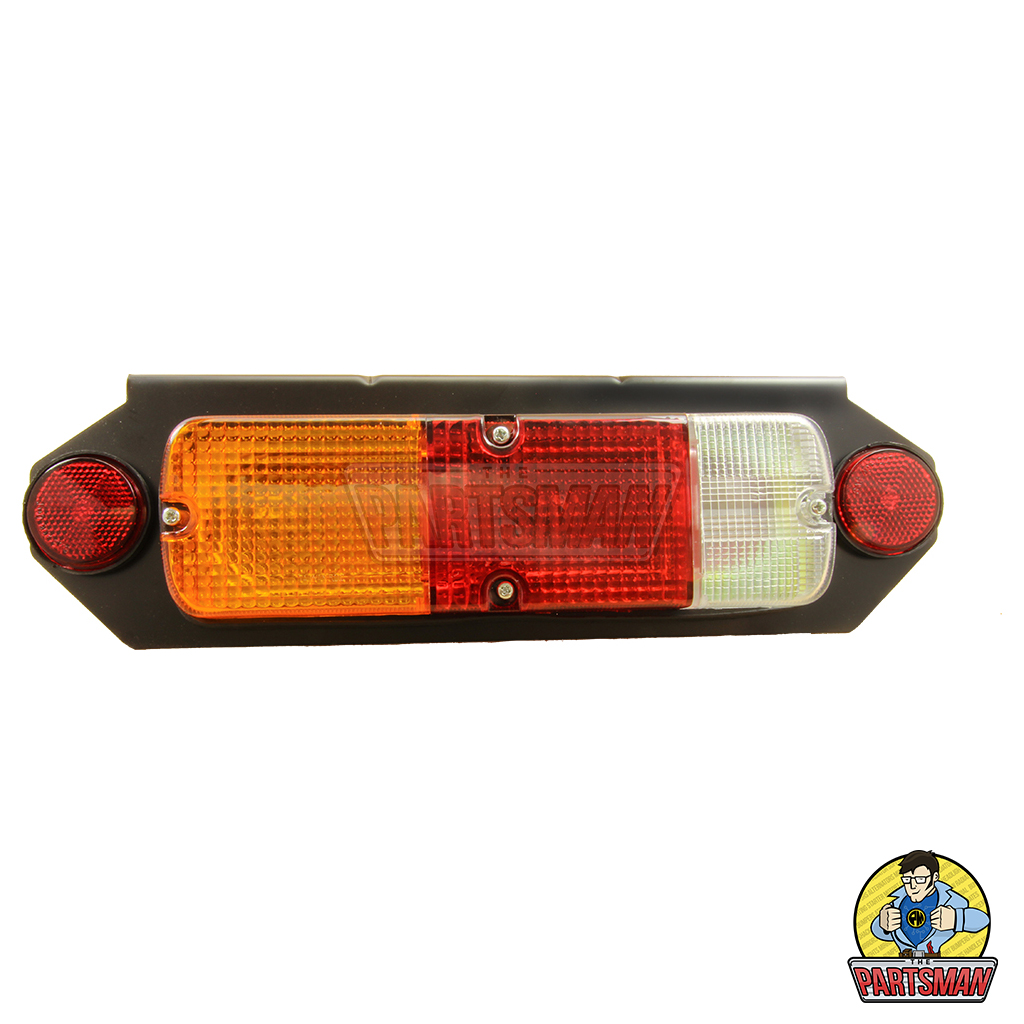 How to tell if you need replacement car tail lights
So how do you know if you need replacement car tail lights? To find out whether your tail lights are working, we suggest using the reflection in a window or reflective surface. A drive way is always a good place to begin! Alternatively, you can also get out of the car and check yourself. However, when you are doing this it is important to ensure your hand break is locked, and you will need to apply pressure to your breaks to engage the lights. This can be achieved by using a mop or broom against the seat and breaks. If you do not see the two red lights it will likely mean that either the brake light fuse has blown, the bulbs have burned out or the wiring switch is broken. Luckily the Parts Man have all the tools and resources you need to repair tail lights!
If you're in need of a reliable parts distributor for your replacement car tail lights, you've come to the right place. The Part's Man have everything you need and more to guarantee the healthy function of your vehicle!
All About the Parts Man
If you're thinking about getting replacement car tail lights, the Parts Man are the solution for you! The Parts Man is a wholesale importer of motor vehicle parts. We specialise in cooling system components, replacement lighting, and rotating electrical products. The Parts Man is a family owned business that supplies local businesses and resellers throughout SA with all the equipment they need. With over 15 years of experience you know you can trust us. Whether you need replacement car tail lights or new mirrors, we've got the equipment for you. The company was created to embrace technology and move with the times. We understand that people want to shop online and compare prices, but still need advice professional advice. This is why we guarantee strong customer service. If you're needing replacement car tail lights or have any general questions, contact the Parts Man today!