ISUZU D-MAX TOWING MIRRORS
The Parts Man – Offering Isuzu D-Max Towing Mirrors
Isuzu D-Max Towing Mirrors are designed to improve your rear view and provide you with a safer towing experience. The Isuzu D-Max Towing Mirrors integrate two mirror surfaces that are larger than your standard mirror. As a result, this enables you to have a better view of your camper, caravan or trailer and eliminate potential blind spots. All our towing mirrors are easy to adjust and install, are electric and come in a variety of finishes, tailored for different makes & models. Our showroom & warehouse is at 8 Lindsay Road, Lonsdale, which means you can also click and collect on your order if you'd like. However, alternatively you can also purchase our parts on our online store and we'll deliver it right to your door. We offer fast shipping and AfterPay, so I'd recommend checking out our range today!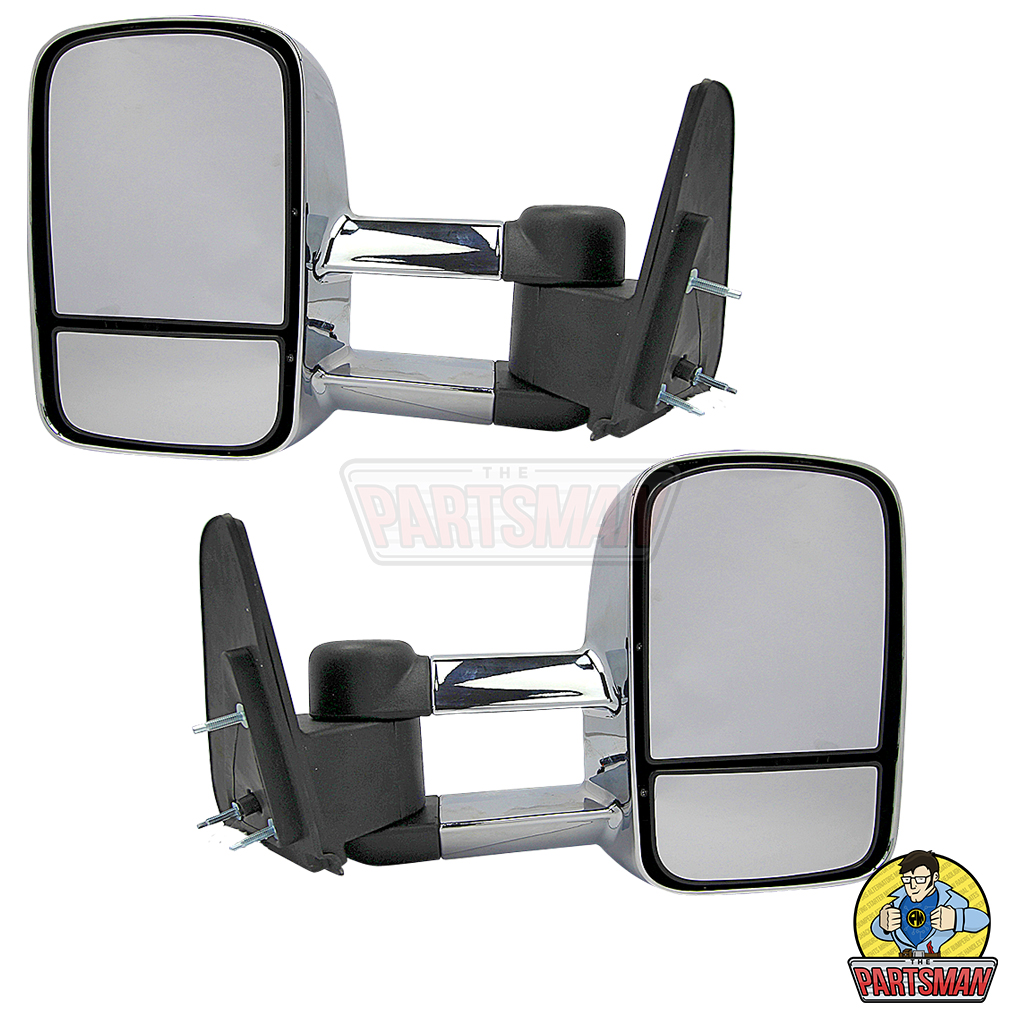 Why Buy An Isuzu D-Max Towing Mirror From The Parts Man
If you've been searching for an Isuzu D-Max towing mirror, The Parts Man are the solution for you. As a wholesale importer of motor vehicle parts, specialising in rotating electrical products, you can expect quality parts at a great price. Unlike many other companies, the Parts Man stock the goods we sell in our warehouse which means we don't rely on a third party to deliver our products before they are shipped. As a result, costs are reduced and the communication is much more efficient. In addition, we also have a number of trained staff available to answer any questions you might have about our parts. You can contact them either through our online portal, through our contact page or directly through the phone on (08) 8322 5112. So, for Isuzu D-Max Towing & more look no further than the Parts Man!
Hear What Our Customers Have to Say
If you're still not convinced about purchasing an Isuzu D-Max towing mirror from The Parts Man, hear what our customers have to say!
Kym – "Thank you so much – I just wanted to say how impressed I am with the whole Parts Man experience. It's so refreshing to find a quality part at a good price, backed up by real people who know what they are talking about and are more than willing to help with genuinely caring after sales service."
Chris – "Just wanted to thank your company so much for wonderful service recently. The item arrived in Melbourne by 2pm after ordering it the day before at 11am. It arrived in perfect condition and is a quality product that I have already installed. Fantastic service. I will only use your business for parts from this point on."
For quality Isuzu D-Max towing mirrors & more shop on the Parts Man!
If you're on the hunt for an Isuzu D-Max towing mirror, look no further than The Parts Man! We offer quality vehicle parts at an affordable price. Browse our range today or get in touch with our friendly staff!