What Are Towing Mirrors for Nissan Patrol?
Towing mirrors for Nissan Patrol are a large set of side mirrors that have an extension slide. As a result, this means these mirrors can be extended out for towing and can be pushed back when they are no longer needed. Towing mirrors for Nissan Patrol are a replacement towing mirror, which plug into your existing wiring. They can be easily extended to provide a clear uninterrupted view past your van and boat. Our products are easy to set up, which means the process is stress-free. However, if you experience any difficulties fitting the mirror or have questions that need answering, our friendly and experienced team of experts will happily assist you with the process. We have trained parts interpreters ready to answer your queries or help with your purchase either on the phone or online.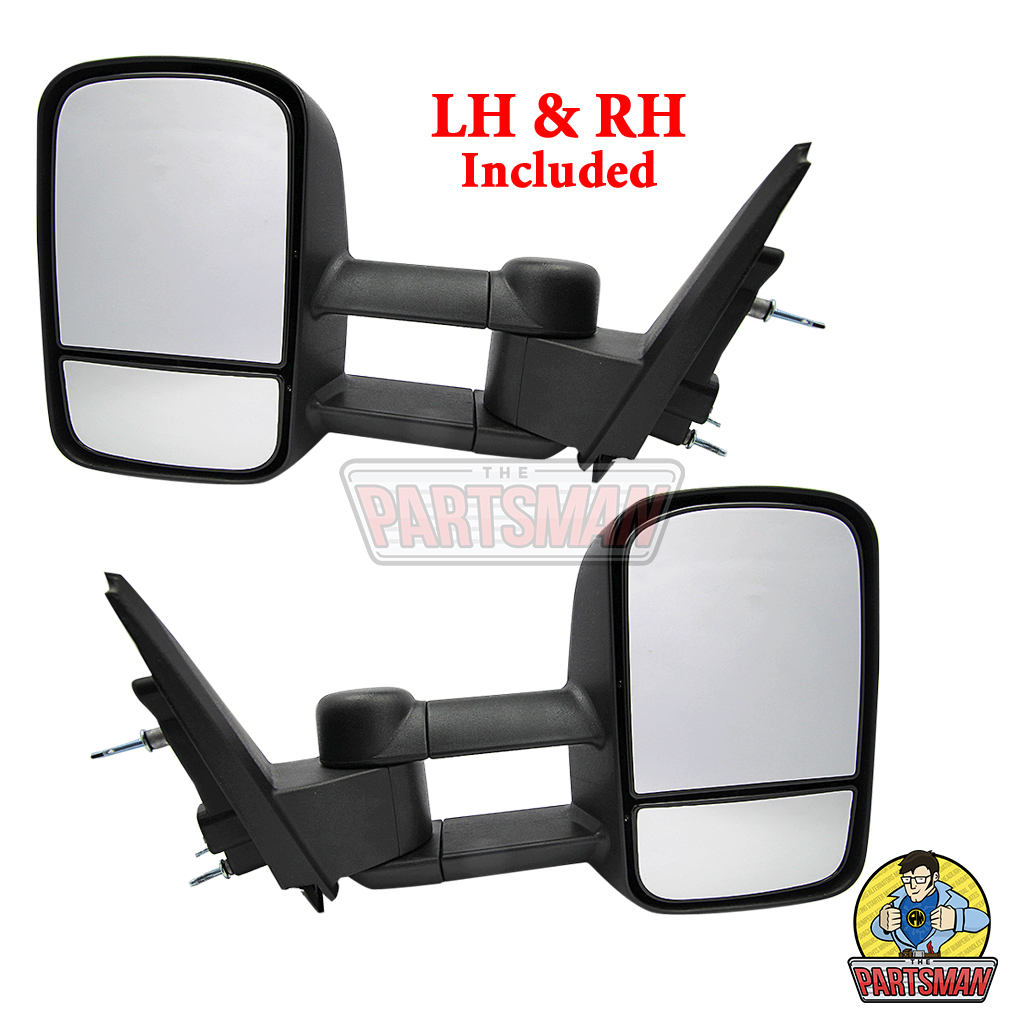 Why Get Towing Mirrors
Towing mirrors for Nissan Patrol provide a greater view of your own vehicle and you're the traffic behind you. They are particularly important for drivers who are towing things on the back of their vehicle. Did you know that by law you are required to have a clear field of vision of the road, the traffic behind and of each side? This means that if you have items towed on the back that inhibits your view, it is your responsibility to remain compliant and purchase extension mirrors. In order to determine whether you need towing mirrors get someone to stand directly behind each corner of the trailer approximately 20m from your side view mirrors. If you can't see the person or the view is slightly obstructed extension mirrors are crucial. So, if you're seeking towing mirrors for Nissan Patrol, look no further than The Parts Man.
The Parts Man has a range of motor vehicle products from towing mirrors for Nissan Patrol to replacement mirrors. We supply quality parts at a reasonable price. With a proven track record and fast delivery, The Parts Man are the solution for you!
About Us
The Parts Man provides everything from radiators, through to towing mirrors for Nissan Patrol. If you're not familiar with our business, we're Adelaide's most reliable wholesale importer of motor vehicle parts. Our business was born out of frustration with the markets inability to embrace technology and change. The Parts Man is a company that moves with the times. As a result, we always offer the latest and greatest components for a fair price. Being an online store also allows individuals to compare products and prices at their leisure! However, unlike many other online retailers, we still want to provide the advice and professional service you'd expect from a brick-and-mortar store. So, if you've been hunting for towing mirrors for Nissan Patrol, look no further! Browse our range or contact our team of experts today via our website, over the phone or in store.