Purchasing Your Nissan Patrol Radiator from the Parts Man!
Your Nissan patrol radiator basically controls the temperature of your engine to prevent your car from over-heating. It's part of a complex system that works continuously while your motor runs. With the added intensity of Australian weather, it's a crucial aspect of your car's performance.  This is exactly why most off the shelf products simply don't make the cut! The Parts Man supply only the most reliable, high-quality radiators to our customers. We're shared stringent guidelines with our manufacturers to ensure they meet our standards in every aspect. We also pressure test them twice over for guaranteed quality control! We're a team focussed on making great products even better. So, you can rest assured that we're always developing our skills and expertise to bring customers the latest and greatest as technology evolves! Make the Parts Man your first stop for your new Nissan Patrol Radiator.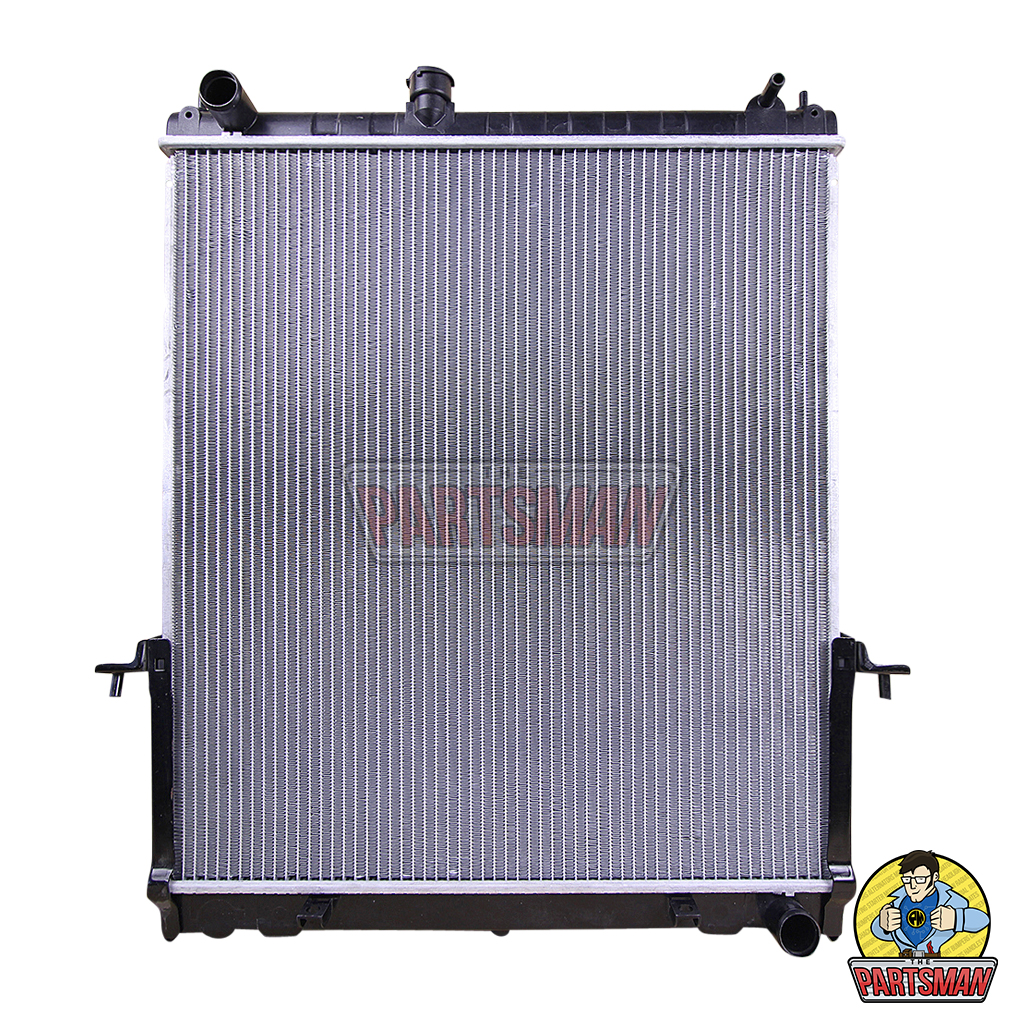 All About the Parts Man
There's only one place to find the right Nissan Patrol radiator! The Parts Man is owned and operated right here in South Australia. We've been supplying locals with hard-to-find parts and components for over 15 years, and our range is always expanding. Essentially, the Parts Man does all the hard work for you. We source and order products that have been tried and tested in the harshest of conditions to ensure long-term functionality. We understand the frustration of finding yourself stuck without that one small component that brings everything together. In fact, the Parts Man himself, Mark McGuire, started the business our of frustration with the existing parts distribution network. The overhead costs were high, the parts weren't good quality, and the shipping time was simply unjustified. You can trust that the Parts Man has addressed all of these problems! Order online or drop by for your Nissan Patrol radiator.
Accessibility, premium quality and fantastic customer service are what set us apart from other Nissan patrol radiator retailers. Have a look at our range online or give us a call to speak with our educated sales professionals! (08) 8322 5112 is the only number you need.
Our service standards
Buying your Nissan patrol radiator from the Parts Man comes with a good service guarantee. When you need parts, you need them fast, which is why we give our customers two options after they place an order:
We deliver them right to your door
You pick the parts up from our Lonsdale warehouse & showroom
Because we only advertise what we have in stock, there's zero lag time in waiting for your part to arrive. Our in-house specialists can also do the fittings and installations for you. Our team are more than happy to pick up the phone and answer any of your queries and point you in the right direction. Order online to arrange your Nissan Patrol radiator today!