TOWING MIRRORS FROM THE PARTS MAN
Need some towing mirrors before setting off on your next adventure? We have everything available, from lights to radiators and engines, and all the bits-and-bobs needed to keep your car running. Our business has filled the gap in the online parts market by making parts easy to find and affordable to purchase. Parts can be difficult and costly to source, particularly when there's shipping fees thrown in the mix! Our easy click-and-collect system enables customers to pre-order their parts before dropping by our Lonsdale showroom & warehouse to collect them. Alternatively, we do still have a door-your-door delivery service with our parts. With an extensive product knowledge and passion for motoring, we also boast a range of our own products designed and manufactured in-house. Our towing mirrors are one of the biggest sellers because they're exactly what we claim: quality products at affordable prices. For peace of mind and quality you can trust, get your towing mirrors from the Parts Man!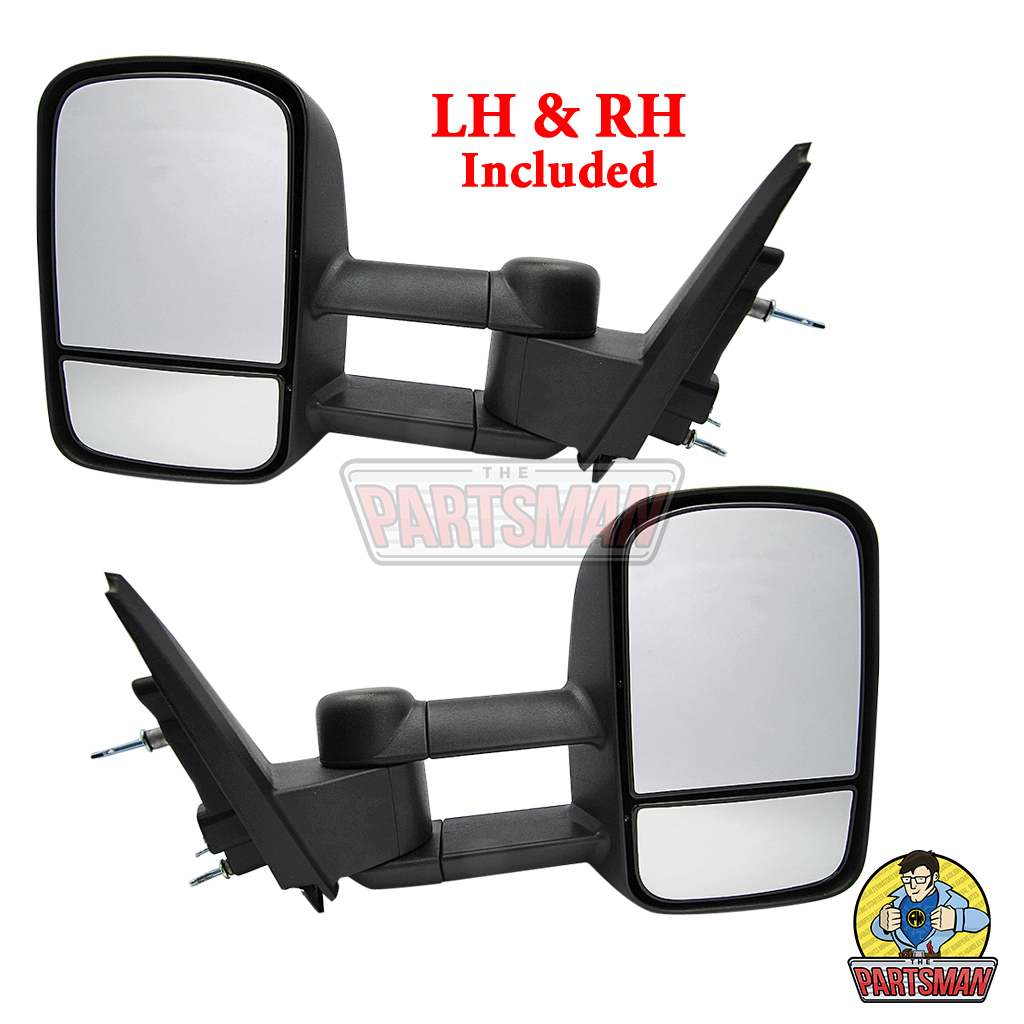 What Kind of Products Does the Parts Man Stock?
As well as towing mirrors, the Parts Man have all of your motor vehicle parts. We're proud to offer some of the most competitive prices on the market, with a 12-month warranty on each to give our customers the quality guarantee they deserve. Within our product range you can find system components, rotating electrical products, replacement lighting and more. We've created an online one-stop-shop for people wanting help getting their car running again with quality products & affordable prices. Additionally, our products provide an opportunity to upgrade your vehicle with the latest in trends and safety standards. As earlier mentioned, our passion for the trade has led to the development of the Parts Man's very own range! This includes our electric towing mirrors which have been tried and tested to warrant your safe travels.
Our Outstanding Customer Service
If you purchase your towing mirrors from us, you'll receive the best customer in the car parts market! We've made our service as simple as possible with a click and collect system for people who are time poor Secondly, we only stock products, which we know, trust and recommend for uppermost reliability—we want our reputation to reflect complete transparency. Thirdly, as a family owned business, communication has always taken precedence. If you're not quite sure where your problem lies, we may be able to give suggestions to help resolve the problem. We're always updating our product knowledge in compliance with modern trends, so you can trust us to deliver relevant and informative advice to complement our client rapport. So, if you're in need of towing mirrors, you know where to go for well-rounded and genuine South Aussie service!