Why should you shop at the Parts Man?
The Parts Man is a locally owned and operated wholesale distributor of radiators, car LED headlights and more! We make sure that you have access to the part you need, when you need it. All you have to do is browse the range online, click the items you want, and we can secure them at one of our two warehouses for same day delivery. Furthermore, we can install them for you! Because we only import products that we know and trust, you can rest assured knowing that your vehicle is in fantastic hands. Our educated staff will tell you absolutely everything you need to know to optimise your car's performance with our diverse and high-quality range. To date, we have over three thousand five-star reviews to back these high-quality claims. We also offer a 12-month warranty to ensure every purchase exceeds your expectations! If you're in need of premium car LED headlights you can trust, you know where to find them.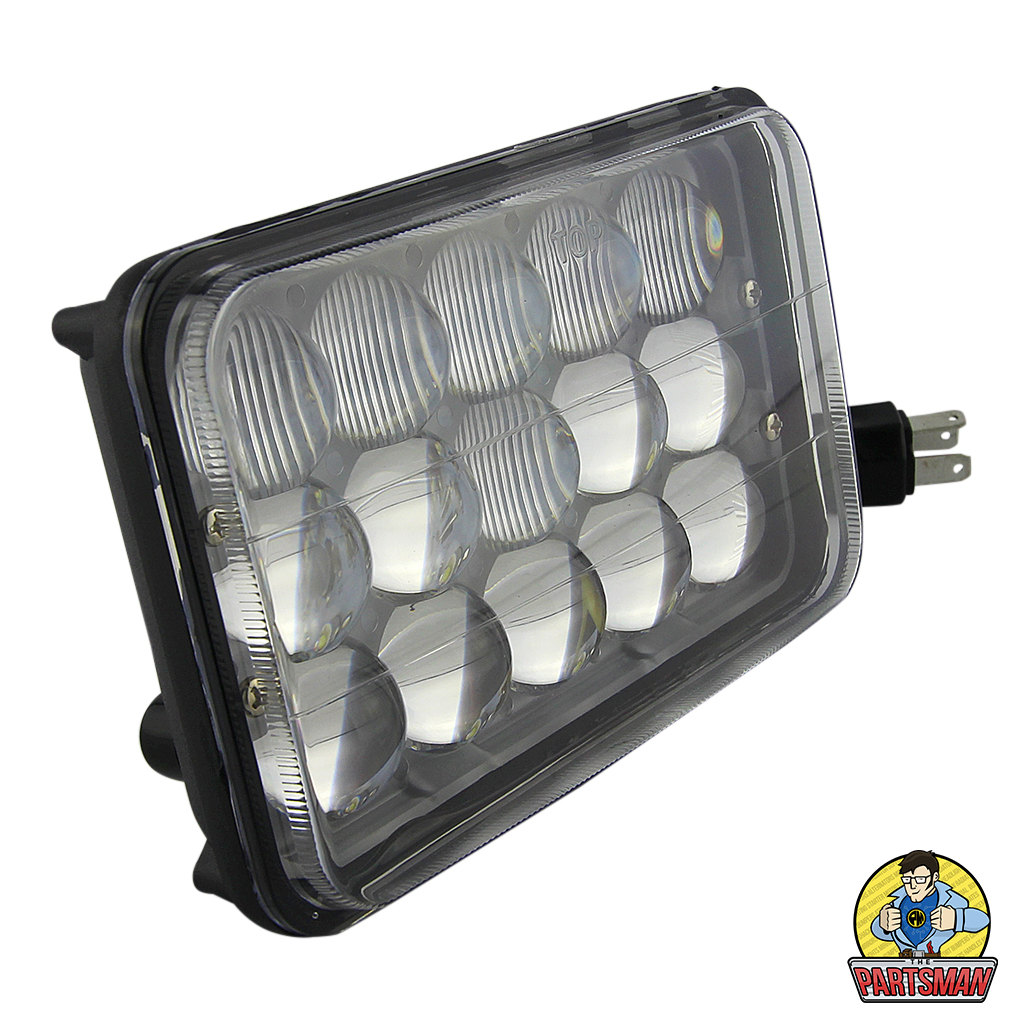 Importing the best car LED headlights, for the best
When it comes to finding reliable car LED headlights, it's hard to find a quality product at an affordable price. Well that's exactly why the Parts Man came about—we've changed the game by improving accessibility and affordability without compromising the performance of the product. Every single addition to our range is tried and tested before it hits the shelf. We also continually update our product knowledge to make sure customers receive only the latest and greatest alternatives on the market. We're forward-thinkers; meaning we perpetually move forward to improve the overall shopping experience. Our click and collect system is a good example of how we've embraced technology and change. There's no waiting for delivery or paying ridiculous shipping expenses, because we identified the flaws in the existing distribution network and decided to do something about it. That's how you know your car LED headlights will be value for money!
You don't need to spend an arm and a leg to get high-quality parts for your vehicle. Shop all your car LED headlights and more from the Parts Man! We're confident that you'll be impressed with our wonderful service and the performance of our range.
Some of the products you can expect to find
As well as stocking SA's best range of car LED headlights, we essentially cover the full-scope of car parts. Whether it's a generic fit or specific to your vehicle, we'll either have it in stock or order it in to ensure you receive it in minimal time and for the best price. Within our range, you can expect to find:
Towing mirrors
Alternators
Electrical components
Radiators and cooling systems
Lighting
Off-road accessories and more!
Of course, we've done all the research and hard-work for you to guarantee consistent quality across the entire range. And because we've gone above and beyond to find out more about the products, we can communicate this information with our customers! For example, did you know that our LED driving lights include spot and flood clear protective coating to optimise vision? Have a chat with us to learn more!