The Parts Man difference
Buying your Clearview towing mirrors for Pajero from us is easier than any other alternative out there. Why? Because the Parts Man evolved out of Mark's frustration with the existing parts distribution network. The Public were compromising on factors like price, quality or time to secure the part they needed. We changed this by implementing updated methods and practice values to ensure premium service, with products to match.
Our click and collect system: Customers can simply browse online, pick the part they want and pick it up from one of our two warehouses in the same day.
Outstanding communication: we actually take the time to learn about our products before they hit the shelves. This means you receive educated consults every time.
Warranty: We've implemented a 12-month warranty system to give our customers the peace of mind they deserve. Our Clearview towing mirrors for Pajero come exactly as described!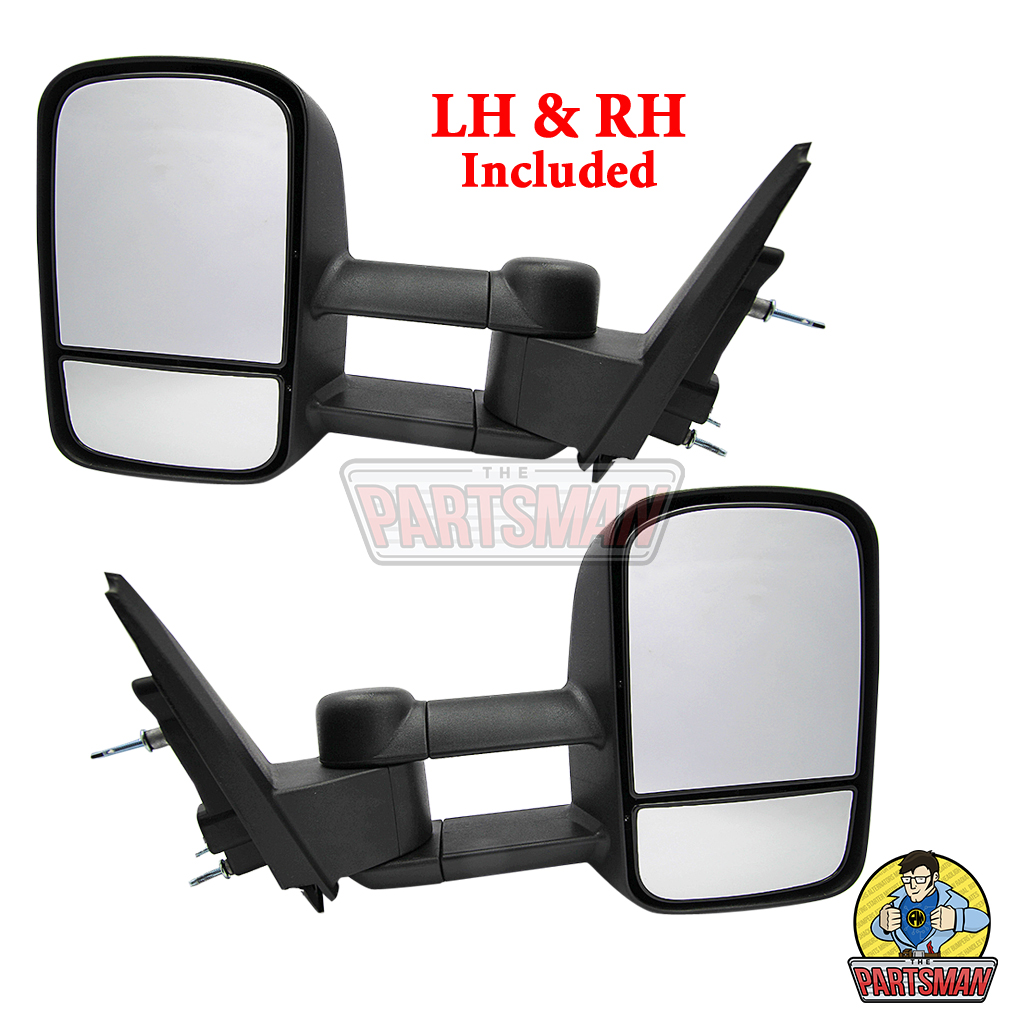 Our range of Clearview towing mirrors for Pajero
Whether you can get away with multi-fit parts or need specified Clearview towing mirrors for Pajero—the Parts Man have you covered. We stock everything from radiators, cooling systems, electrical components and 4WD accessories for all vehicle makes and models. While we have a large range, we make sure that every product has been trialled and tested to deliver optimal performance. When it comes to our towing mirrors, you can expect:
Stress-free fitting
Both manual and electric adjustment options
A choice of premium chrome or black finishes
Efficient indicators
Clear, increased vision
We care about more than just ticking the boxes, we want to your one stop shop for all reliable car components. This means doing our market research and outsourcing quality products that we know and trust. That's how you know our Clearview towing mirrors for Pajero won't let you down!
If you're after the best products, the best service and the best chance at optimising your vehicle's functionality and performance—put your trust in the Parts Man. We're South Australia's most reliable wholesale importer, and our consistent 5-star track record stands as proof! Ask us about our Clearview towing mirrors for Pajero today.
Delivering the best service in SA
Why should you shop your Clearview towing mirrors for Pajero from us? We've effectively combined traditional brick and mortar service with modern practice to achieve a well-rounded result. Our business has become best known for simplicity and overall quality in the both the products, and the level of interaction. What we've done is basically cut out the third-party stakeholder that adds the additional time and costs to your purchase. Customers have the choice of collecting their item within the same day, or having it delivered straight to your door. Either way, you can rest assured that process is fast, uncomplicated, and that your item will reach you exactly as described. Mark's time as the Parts Manager at a multi-franchise dealership taught him that the key to successful business is doing the right thing by your customers. Call us to learn more today!