Caravan Towing Mirrors Adelaide
If you have a caravan, installing caravan towing mirrors to your car is an absolute must. In addition to providing drivers greater peripheral vision, they aid in parking, load monitoring, and offer greater peace of mind. As per the SA Government's recommendations, vehicles towing something that exceeds the width of their vehicle should install towing mirrors. This is a standard safety precaution that too many drivers neglect, but installing one could prevent preventable on-road collisions. So if you're hitting the road for a holiday with your caravan, grab your new mirror from our online store.
We also have AfterPay available, and we ship Australia-wide!
For more info & advice on getting the perfect caravan towing mirror for your car, call us on 08 9322 5112. And while you at our store, check out all of the other bits and pieces for all makes & models!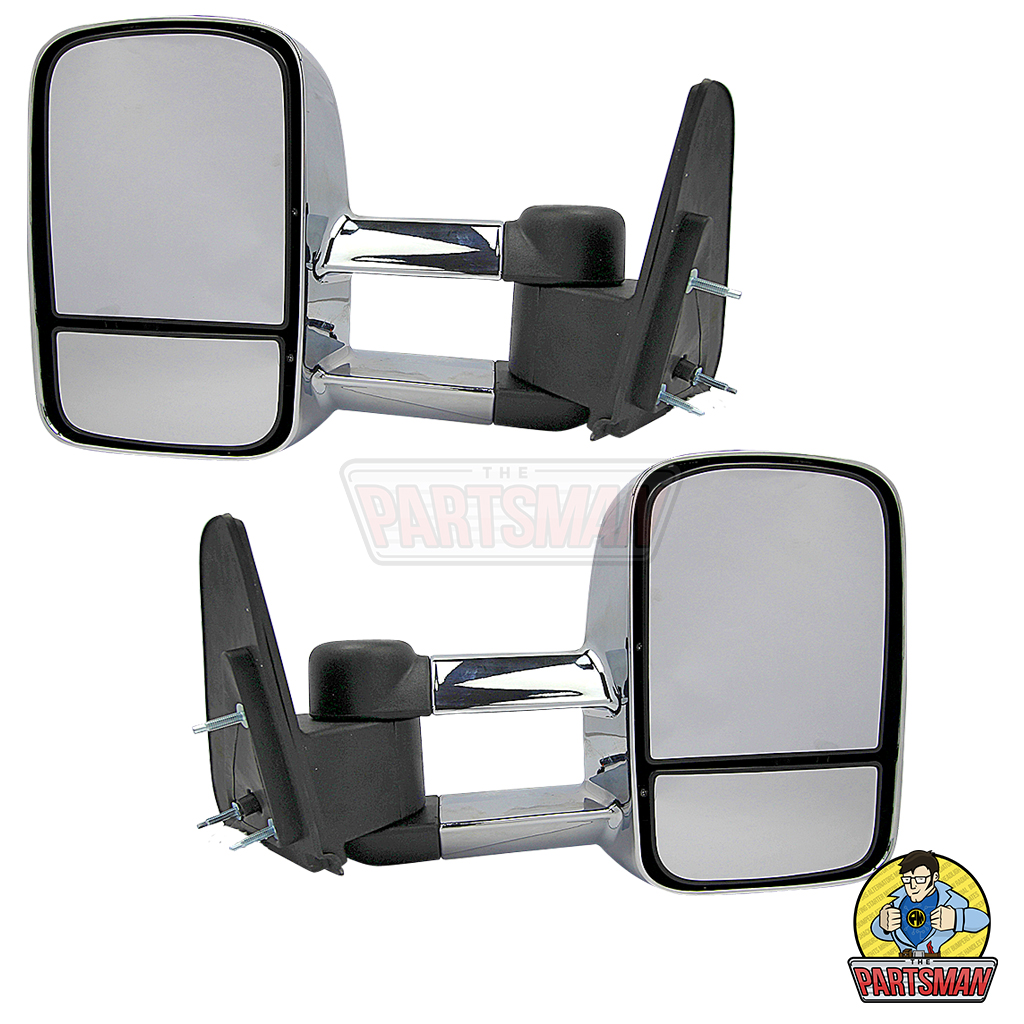 Towing Mirrors
Caravan towing mirrors aren't usually a high priority, but you'll be glad you bought one once you hit the road! The Parts Man is built on the foundation of safeguarding. We have the parts ready when you need them, and they all come with a 12-month warranty. This ensures you'll always get your money's worth, 100% of the time, and have complete peace of mind. We've revitalized an Australian spare parts industry, and revolutionized it with our industry-leading response & delivery times. We have a MASSIVE range of stock and are Australia's most flexible when it comes to ordering among traders. If you're after guaranteed quality with all spare parts, especially with your caravan towing mirrors, click here.
The Parts Man has created a straightforward process for customers across Adelaide. We understand the frustration of missing or broken parts, so we've got everything you need to renew and restore your vehicle without the added costs! Check out our range of caravan towing mirrors to score yourself a bargain online.
The Part Man's Own Caravan Towing Mirrors
Caravan towing mirrors could ultimately save you this holiday season. As a recommended safety feature, this added vision will give you much better control over your position on the road. We have a huge range of our own high-quality electric towing mirrors fit for all types of vehicles; whether you drive a Toyota Prado or a Mitsubishi Pajero, we can accommodate. These mirrors have been tried and tested in the roughest of circumstances to ensure they are durable enough for the Australian high-ways and backroads. The Part's Man have also adopted a simple click and collect service which enables customers to drop by and grab the pre-ordered parts they need with no fuss. Browse through our selection online now to choose the parts you've been missing, with a warehouse & showroom in Lonsdale, we've made sourcing your caravan towing mirrors easy!