TOWING MIRRORS FOR LAND CRUISER
All about the Parts Man
The Parts man are Adelaide 's number one wholesale importer of parts and towing mirrors for Land Cruiser. We do the research and import the absolute best value for money alternatives to save you time, money, and provide the level of convenience that our busy society needs. Our service was created out of frustration with the existing parts distribution network. People were simply paying too much for unaccounted overhead costs and didn't have enough information to purchase with confidence. That's where the Parts Man himself stepped in—Mark, who worked as Parts Manager for a multi-franchise dealership. The result is a holistic, accessible and friendly service that accommodates the needs of all consumers. Our business is driven by the motto "supplying the right part, the first time, when you need it." Stop by the Parts Man for your towing mirrors for Land Cruiser and experience the difference first hand!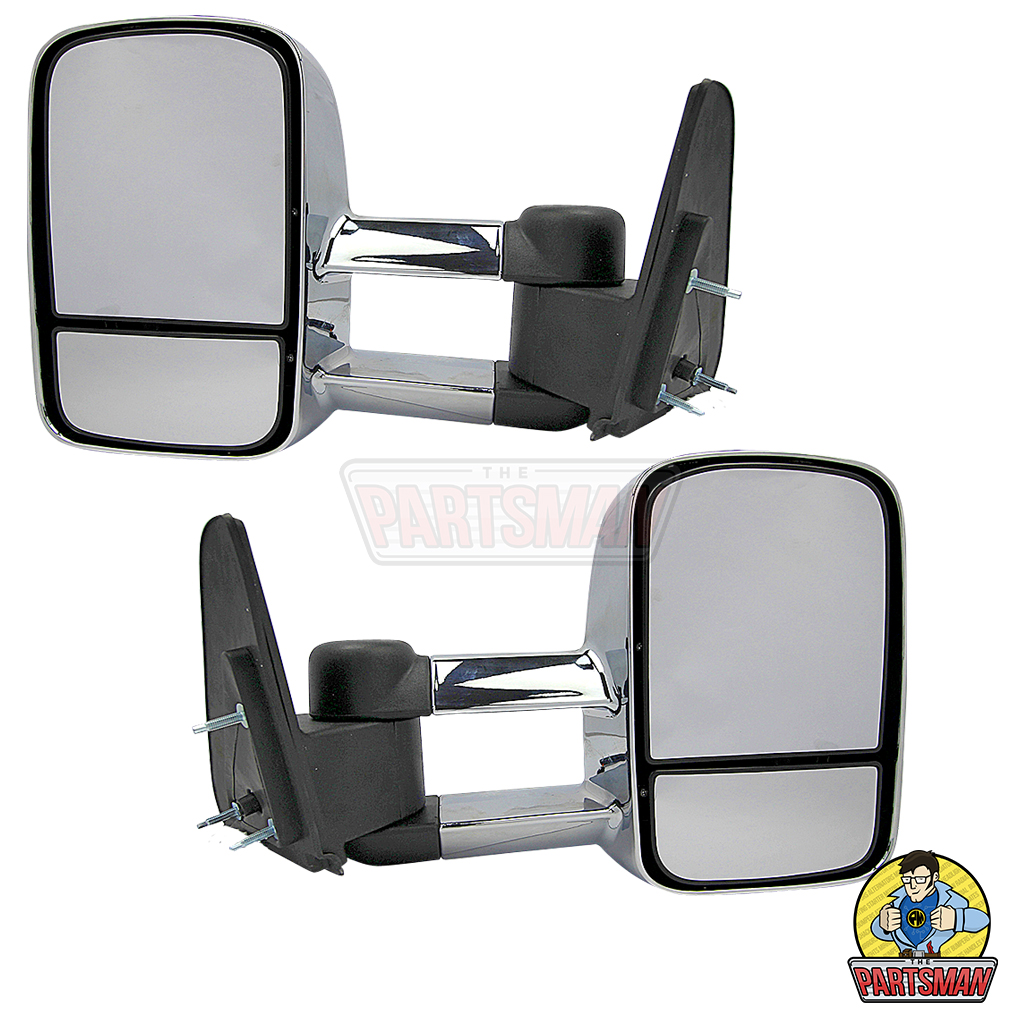 Choosing your towing mirrors for Land Cruiser!
Have your purchased your towing mirrors for Land Cruiser? Increasing your field of view is absolutely vital to the safety of you, and everyone else sharing the busy highways. Some of the questions we advise you to consider are:
What size vehicle can be towed?
Am I allowed to tow this object?
What do I have to do to comply with the rules and regulations?
Once we've got these bases covered, our professional and friendly team will be able to advise you on the best product for you. The requirements can also differ on a state-by-state basis, so it's worth doing your research prior to find out what your exact regulations are. Get in touch with the Parts Man and let us fit you with your perfect towing mirrors for Land Cruiser! We stock a huge range of OEM replacements that are backed by genuine quality.
Why can you trust us for your towing mirrors?
At the Parts Man, all of our towing mirrors for land cruiser and other vehicles have been tried and tested right here on our roads. We're talking everything from bitumen and dirt, to sand and rough terrain. In addition to OEM-grade towing mirrors for land cruiser, we also have the specified mirrors for the following models:
Holden Rodeo
Isuzu D-Max
Ford Ranger
Nissan Patrol
Toyota Prado
Mazda BT50 and more!
Through comprehensive testing, we can confirm that our mirrors are simple to wire up and don't vibrate while driving. Furthermore, they're extendable and retractable for easy readjusting when necessary. There are definitely a few other factors to consider when choosing your towing mirrors too. For example, do you need clip ons that will be easy to remove when not in use? Or are you looking for a more permanent fixture? Get in touch with the Parts Man today for guidance!
Purchasing parts used to be complicated and costly, but we've devised a straight forward system to ensure you get the part you need, when you need it. Have a browse through our range online to find your towing mirrors today!