HOLDEN VY COMMODORE RADIATOR
Ensure a Smooth Running Holden with a VY Commodore Radiator
The Parts Man is a leading supplier of motor parts in South Australia. The Parts Man makes its mark with our wide range of high-quality radiators for various car makes and models. From Holden, Ford, Mazda, to Hyundai we sell radiators for all car models. We have great heat exchange radiators such as a Holden VY Commodore radiator for Holden, as well for different car models.  We supply the best cooling solutions to many businesses which later furnish our radiators into their described positions. The Parts Man has been serving the industry to provide the right cooling auto parts the first time. We focus on the customer and what they need when supplying our cooling parts, and have done so for years. We're the cheapest radiator provider in the market, making us your one-stop-shop for purchasing the a Holden VY Commodore radiator for your Holden.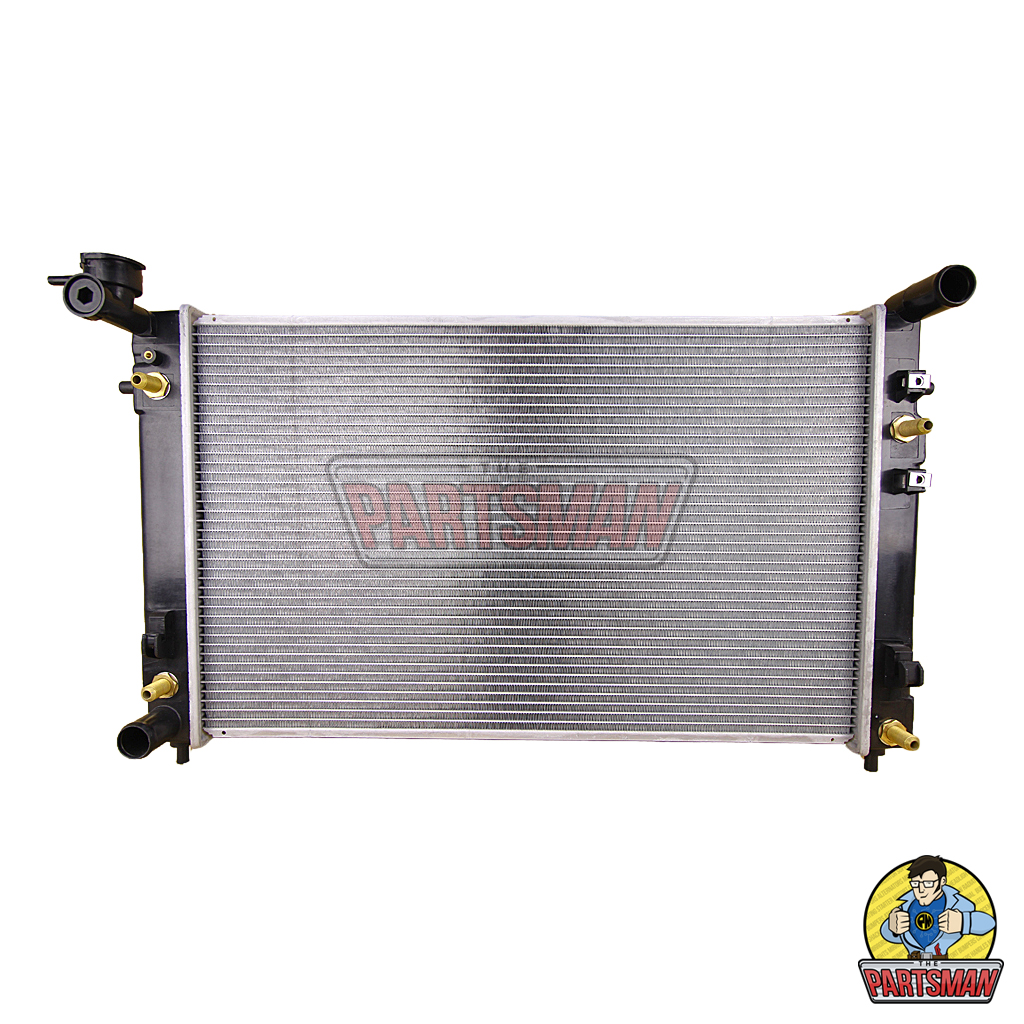 How Our Holden VY Commodore Radiator Helps You
Our offered Holden VY Commodore radiator is a great type of heat exchanger. The modern radiator is smartly designed to give clean cooling air to your Commodore. It radiates heat from the hot coolant and flows that out of your car engine with the help of high-quality aluminum fins. Our radiators are ready to install once they are delivered, and we ensure the highest quality parts at all times. Our aluminum radiator has been continuously attracting customers who know what they want, and want the right part the first time. We can deliver all over Australia, and our friendly and professional support team is always there to answer your questions.  Order your Commodore radiator today to guarantee our fast shipping. We always aim to provide the best possible price, without any sacrifice in quality.
Want to Buy a Radiator? Contact Us Now!
If you are seeking the right cooling replacement for your Holden VY Commodore radiator, then you have come to the right place.
The Parts Man for Your Radiators
Replacing your radiator doesn't have to be a lengthy and expensive process. Purchasing a radiator directly from a retailer like us and installing it yourself can save you $100s. We guarantee high quality parts at affordable prices delivered quick so we get your car back on the road ASAP. We deliver all over Australia, and also sell auto electrical solutions, lighting, and other cooling solutions from our online shop. Check out our wide range of products to see what suits you, and place an order today for delivery tomorrow. If you have any questions, call (08) 8322 5112 or message us through our live chat for immediate assistance.