Mitsubishi Starter Motor is Available at The Parts Man
We've now become one of Australia's leading importers of the Mitsubishi starter motor range. We sell the leading parts and accessories for dozens of Mitsubishi models, including the electric Mitsubishi Starter Motor. Its shaft with the small pinion or gear wheel engages large gear ring around the rim of the engine in Mitsubishi cars. As a wholesale importer of motor vehicles parts and deals in large stocks comes with its perks. We're also able to provide our customers a complete picking of the best quality motor vehicle parts from cooling systems, rotating electrics, coolants, alternators, and of course the Mitsubishi starter motor. The Parts Man has had the best deals on Mitsubishi Starter Motor and other motor parts to the consumers of South Australia for the last fifteen years. While based in South Australia, we ship within a day of the order being placed, right across Australia.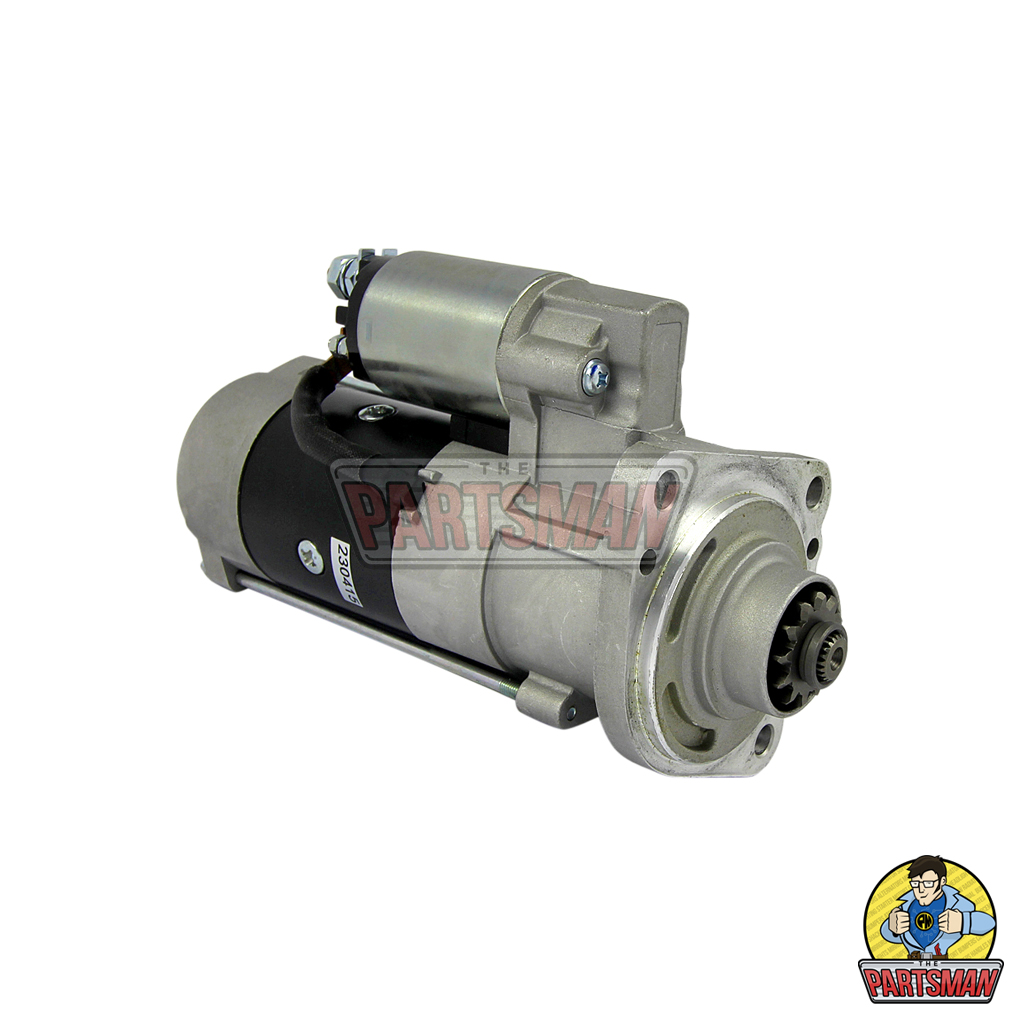 How to Buy Mitsubishi Starter Motor from The Parts Man:
We follow a very simple process of delivering Mitsubishi Starter Motor parts. On our website, we have dedicated sections for first-time buyers and regular customers. We've honed our delivery and after sales service to give you exactly what you want, all with the right advice. If you ever come across any trouble with your parts, call us on 08 83222 5112 and we'll assist you in finding the perfect product for your vehicle. All of our products go through stringent quality tests, which has led to us being recognized among the top importers of Mitsubishi Starter Motor in South Australia. To ultimately give you complete peace of mind, we also provide a 12-month warranty on all of our products sold. To place your order online, visit our online store. Our staff will be more than happy to ship your ordered product to your door as soon as possible.
How to Get Mitsubishi Starter Motor at a Great Price
To attain a discount on your bulk order of Mitsubishi starter motor, you can contact us on (08) 8322 5112. We have a fast communication network.  The team at The Parts Man are more than happy to help you out!
The Parts Man Must be Your Top Choice to Buy a Mitsubishi Starter Motor
If you are searching for a high quality and durable Mitsubishi Starter Motor, then you must consult The Parts Man. At Parts Man, we are known for being the best provider of Mitsubishi Starter Motor.  As far as shipping is concerned; we ensure that we will use the fastest shipping system in Australia. We provide the fastest service to our customers in the demanded time.  Additionally, our consumers can rely on our products as we only sell the qualified products including Mitsubishi Starter Motor. At Parts Man, we promise a twelve-month warranty on all products to our customers. We are well known for providing quick customer service, which enables you to attain the service and support you need.