Replace Your Starter Motor in Time With our Cheap Starter Motors
The Parts Man supplies cheap starter motors for all the makes and models of cars. We guarantee our customers that in our online store they can find all kinds of starter motors as per their needs. The Parts Man are a small locally owned and operated business that deals in supplying automotive products to local businesses across South Australia. We have been functional for over fifteen years. Our high-quality products are not the only reason for our success, but, also their affordable prices. Have a browse through our website to place your orders or you can visit us in-store. Customers living in the south region of Adelaide can visit our store at 8 Lindsay Road Lonsdale, SA, 5160 and north region clients can visit us at 10 Ninth Street Wingfield, SA, 5013. We have built our business on providing our clients exactly what they want, in the first go.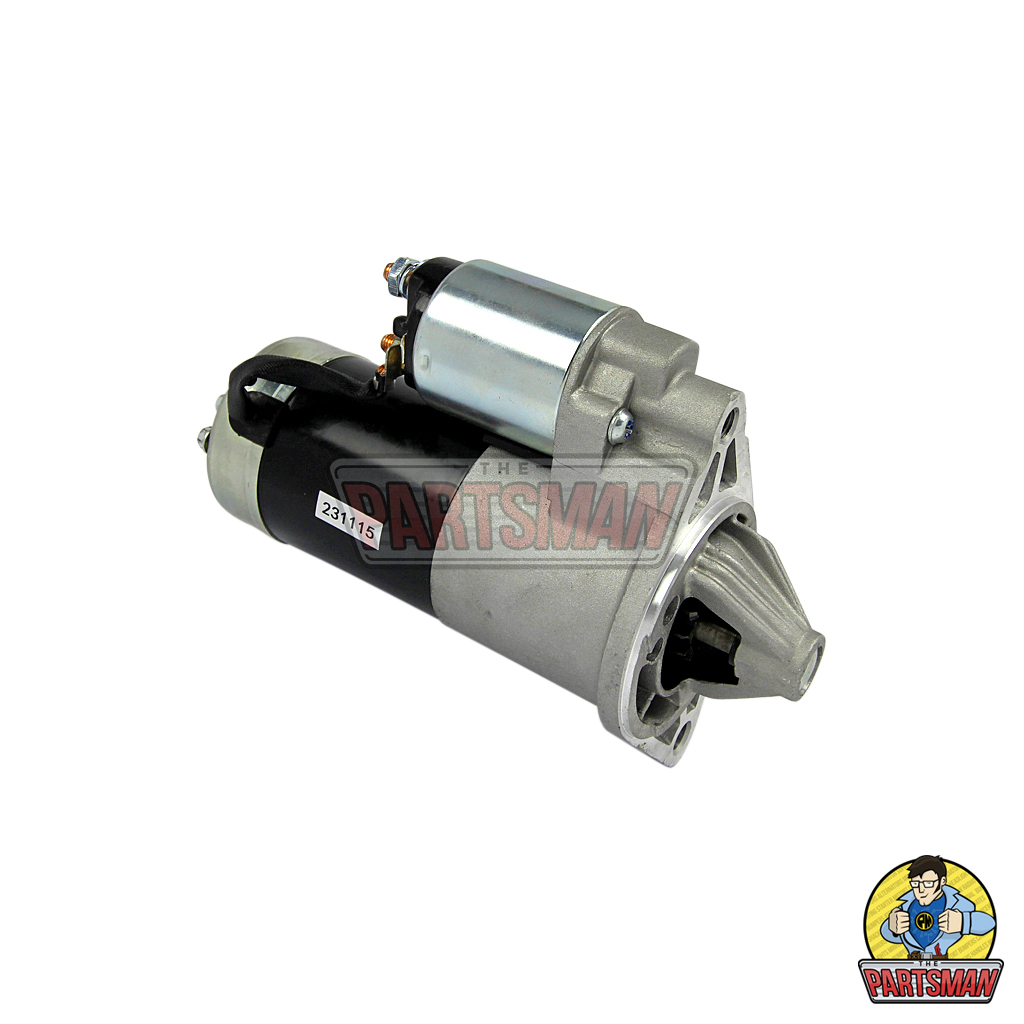 Find Out More About our Cheap Starter Motors
The function of a starter motor in a car or any vehicle is to start the engine of that particular vehicle. This is a small electric engine made of metal and copper. Our cheap starter motors are cost-effective option for your car's engine. At The Parts Man, we supply starter motors for all makes and models of vehicle. The starters provide the electricity to a vehicles engine which initiates it to start. We specialize in supplying new and refurbished starter motors at affordable prices in the South Australia. We can source and supply cheap starter motors to your location, no matter where you live in South Australia. In the last fifteen years, we have established a strong network in the society and this network helps us deliver new starter motors at your doorsteps.
Visit Our Store and Buy Cheap Starter Motors
Need an efficient starter motor? Have a look at The Parts Man's wide list of products and place the order for cheap starter motors as per the make and model of your vehicle.
Select The Parts Man to Buy Your Cheap Starter Motors
The Parts Man cheap starter motors are not only cheap, but also offer great performance. They are specially designed to offer a long-lasting performance. We play a leading role in the field of energy supply and also known as a trustworthy name in the industry. The starter motors we have in our stock meet the highest standards of quality demanded by our customers. For our customers' comfort, we provide automotive products with a warranty period of twelve months. If you cannot find what you are searching for, please contact us at through our given contact details. Make a direct call at (08) 8322 5112 or send us your queries at help@thepartsman.com.au . Choose any of the communication mediums as per your comfort. Also, if you are unsure about the appropriate starter motor for your vehicle, you can consult our support team, who are more than happy to help.