What can be found in the Parts Man range?
Looking for the best caravan towing mirrors for sale?  Well, the whole incentive behind our service is to ensure that your experience is as positive and straightforward as simple. To accommodate these needs, we've incorporated practice methods to boost efficiency, provide customers with education, and make products accessible for everyone. We can confidently say that we bring a holistic edge that is simply unparalleled in our field, but of course it's also important to have premium products to match. So, what do we actually offer at the Parts Man?
Cooling solutions: Radiators, air conditioning condensers, coolants and more.
Auto electrical: Alternators, cable, starter motors and more.
Lighting: Headlights, tail lights, corner lights and LED options.
Mirrors: Rear-view and premium towing mirrors.
Don't waste your time filtering through products trying to find the best deal. Call us or browse the best caravan towing mirrors for sale today!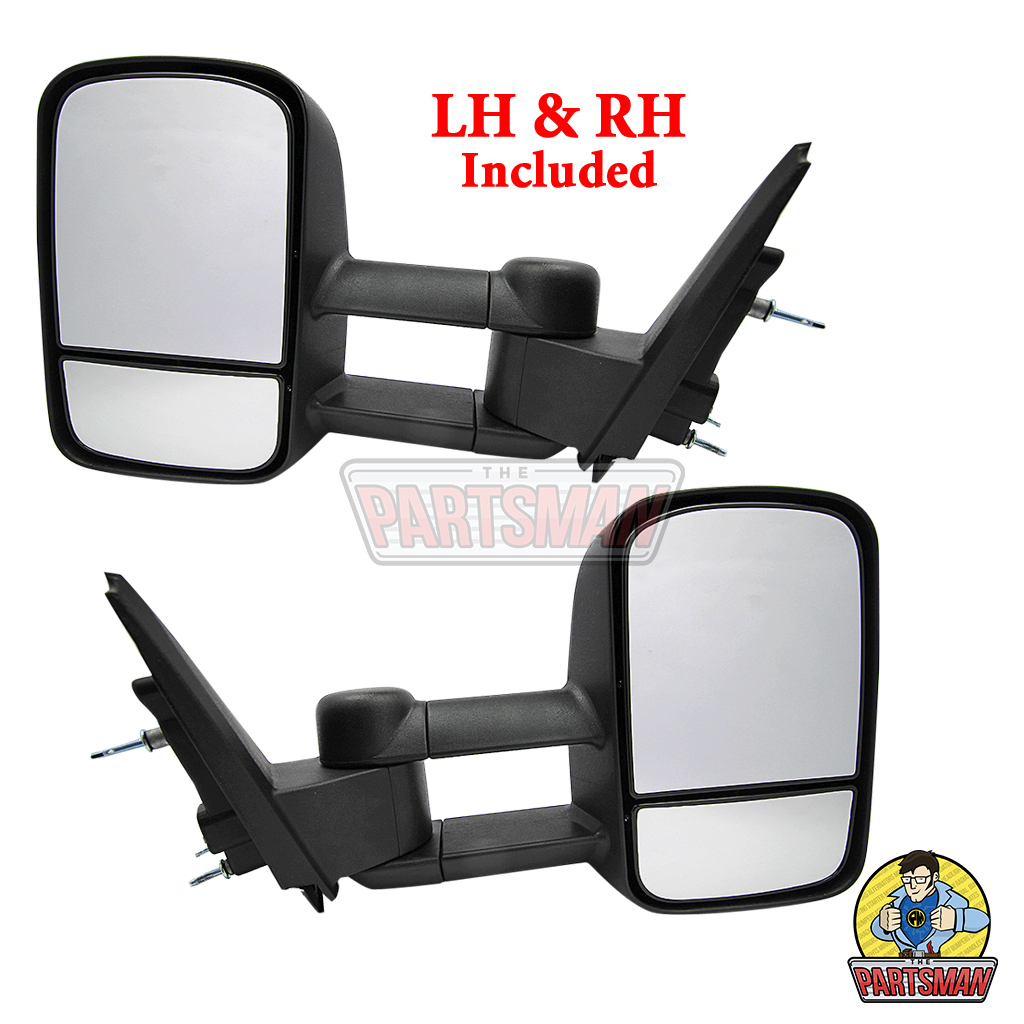 What makes the best caravan towing mirrors for sale?
If you're new to the world of caravanning, you might not have thought about the importance of finding the best caravan towing mirrors for sale. First and foremost, make sure the wholesaler you purchase from can guarantee test fitting, direct replacements, product warranties, and a diverse range of options to suit your preferences and your budget. In addition to these service qualities, there are also a few product elements that you should consider. Firstly, consider whether you would prefer portable or permanent mirrors. Portable are best for people who don't travel as often or have a smaller vehicle. Next, as a safety rule of thumb, your towing mirrors should provide you with adequate vision of your entire vehicle—as well as the following traffic. We follow all of the safety requirements when helping you select and fit your mirrors for safe and reliable travelling!
If you're planning on hitting the road, make sure you put finding the best caravan towing mirrors for sale at the top of your priority list. We'll equip you with the best products at the best prices to successfully kick-start your holiday! Call us on (08) 8322 5112 or browse the range online.
Our tips for keen caravanners
When you come to browse the best caravan towing mirrors for sale, our team will always offer all that they know. Here are a few tips and tricks we've learnt customers over the years to ease into your journey:
Create a checklist that you can refer to everytime before hitting the road
Make sure all of your gas valves and cupboards are closed & locked properly. They're easy to forget about
Issues pop-up and last-minute items need to be packed. Always stay on your toes to miss the influx of holiday traffic!
Always work as a team with your fellow travellers
Allocate everyone who's tagging along a responsibility or task to reduce the risk of unwanted surprises
As well as offering the best caravan towing mirrors for sale, we will always go above and beyond to improve your shopping experience. Hit us up for more tips and tricks like these!